Property Management in West Jordan, Utah
West Jordan property management is what we specialize in and do right! We know being a landlord is tough. Let a property management company that has experience, tools and resources make it easy! It doesn't matter if you own 50 houses or just 1 house, as a property owner entrusting Keyrenter Property Management, you will be treated with unparalleled customer service!
West Jordan is a growing, developing area that has a great demand for property rentals. We'll find qualified tenants for your property fast! Talk to one of our team members.
Call us at 801.783.1300 or contact us today for a free market assessment based on your property's features in your specific area!
– Learn about our Core Values
– Learn about our Services
– Watch our Owner/Investor Video Series
Learn about West Jordan, UT
This Utah city can trace its roots back to 1847 when Mormon settlers began to enter the Salt Lake Valley in mass. The name of the region comes from the belief that the prophet Brigham Young was bringing his followers to the promised land. That, coupled with the proximity to the Jordan River, has resulted in a name that has stuck to this day.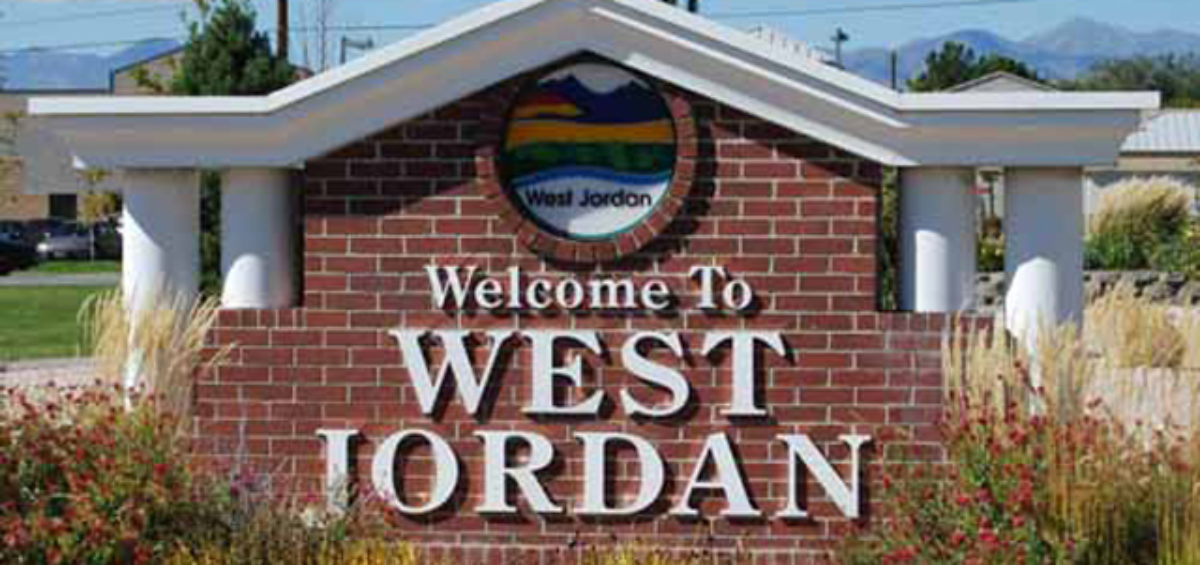 Sawmills first began to be erected in the city back in 1850. Archibald Gardner was the primary architect behind this development, and more than a few mills and houses were built through the latter part of the 1800s. These are now historic buildings that have been remodeled and turned into the cities quite quaint shopping district referred to as Gardner Village. The early years of the city's development was purred along by the development of agriculture, mills, and mining activities. This would help form the primary base for the economy. With a population of 27,000 in 1970, the city has continued to steadily grow to reach over 100,000 today. This rapid population growth has resulted in a booming infrastructure and plentiful opportunities throughout the area for children and adults alike.
No matter what season of the year, Gardner Village is a great place to gather and meet all of your neighbors. This is the historical part of the city where several of the old mills have been turned into a new and revitalized shopping district. Not only can you get a few items for your home, you can eat at one of the many dining establishments and just sit around marveling at the beauty of it all. After all that shopping and eating, you can hard over to the All Star Lanes Sport Lounge. This is a particularly popular place to go on those cold and snowy winter afternoons and evenings. You can your family can bowl a few games and grab a bit to eat. That adults can enjoy a cold beverage or two, while the children can always head over to the video arcade to perfect their gaming craft.
No winter in Utah would be complete without more than a few weekends spent out on the ski slopes. This area certainly has more than a few such locations to keep you more than entertained the entire season. Consider a pass that will get you and your family regular admission to the slopes. Beginners and advanced skiers and snow boarders alike will love their time on the slopes. There is much to do in the area for those that prefer to keep their feet solid planted on the ground with the aid of skis as well. In addition, return to the area in the summer to find ample hiking trails and an opportunity to bask in the great outdoors. West Jordan is a beautiful part of the state, complete with centuries old trees. The fresh air will leave you wishing you discovered this breath of paradise years ago!
With its low crime rate and high standard of living, the housing market in West Jordan continue to sizzle. The current average living price is just under $280,000 and the median rent per month is $1,495. Both figures compare favorably with the overall housing market trends being noticed throughout the great Salt Lake City region. There are 27 schools located in the city, providing numerous opportunities for all children to receive a great education.
From a demographics standpoint, the city is definitely family friendly and community oriented. At the current time, some 16 percent of the adult residents are single and 84 percent are home owners. With a median age of 29 years old and an average household income of $71,669 the opportunities appear to be boundless here. It is also estimated that 33 percent of the adult population has earned a college degree of some sort.
West Jordan Property Management
Keyrenter Salt Lake specializes in residential property management, in West Jordan, UT. We offer multiple services to take your rental property and convert it into reliable income. We have a thorough screening process that helps to identify the right tenants for your property. Our team works hard to keep both parties happy through effective communication, bullet proof lease agreements, and timely monthly rent collection. We offer maintenance services to enhance the property and ensure that it will retain or increase in value. We oversee everything, allowing you to sit back and relax and know that your property and your tenants are in good hands.
West Jordan is a growing, developing area that has a great demand for property rentals. We'll find qualified tenants for your property fast! Call us at 801.783.1300 or contact us today for a free market assessment based on your property's features in your specific area!
View the below sample video tour of a home in West Jordan. These video tours are used to help tenants view the home online prior to viewing in person.
Testimonials
I have been so impressed with not only the quality of service, but the punctual service and communication skills that I have seen through Keyrenter. I would absolutely recommend using Keyrenter.

Kimber C., Satisfied Client

Keyrenter is very organized. I have had several problems with my condo, and Keyrenter has been on top of everything. I can't say enough good things about the company.

Steve S., Satisfied Client
I'm absolutely delighted with how easy Keyrenter made everything for me. From start to getting a renter into my house, it's all been convenient and simple. Great company, great service, great people!

Lorrie M., Satisfied Client

I've been a tenant with Keyrenter for the past 5 years. They have always been prompt in dealing with issues I've raised up and in responding to my requests for repairs and maintenance.

Tadd D., Satisfied Tenant
Experience that Speaks for Itself

For more than 10 years, Keyrenter has been providing property management services to thousands of homeowners across the United States. We are always committed to providing services that are comprehensive, professional and affordable for both tenants and owners nationwide. Our goal is to help homeowners manage and maintain trouble-free properties to maximize the value of their investment. Our excellent reputation, expertise and vast knowledge of property and real estate management set us among the best real estate management firms in the United States.

We Pay Attention to the Details

We don't stop from caring about your small stuff. We mind little things and pay attention to every element of your property. This has given us a competitive advantage when it comes to offering reliable property management solutions. We create checklists for what we do, and this has helped us deliver high-quality property and real estate management services. Our cutting edge technological resources have helped us make quality non-negotiable. We will help manage and maintain your property to maximize the value of your investment.

Our Transparent Approach is Unparalleled

We know that for a company to stay successful, it must put the interest of its clients at heart. Keyrenter Salt Lake understands every customer's needs and, therefore, custom services to meet these needs. We believe in partnerships, and that team solution is the best solution. We, therefore, treat our customers as business partners. We are professional property management company that acts with integrity and treats all clients with courtesy and respect. You have heard of companies that charge exorbitant or hidden fees. We are not part of these dishonest companies. Ours is committed to honesty all the time.